5 most powerful agents in world football
Here is a look at some of the most powerful and influential agents in world football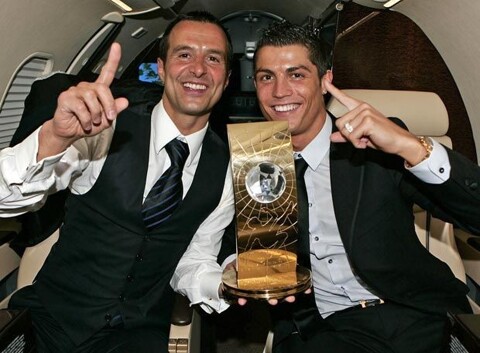 Finances of professional football clubs have increased drastically over the last few years thanks to some bumper TV deals. European soccer stars are some the highest-paid athletes in the world. European club football has reached a stage where agents can demand virtually any amount of money from the club if they own a quality player.
These days agents play a role not just in facilitating a deal but also in deciding where the future of a player lies. Neymar deal during the summer of 2013 redefined the role of agents in football.
Neymar's father made a staggering €50 million from that deal and Barcelona had no option but to oblige to his demands. The same happened when Pogba moved from Juventus to Manchester United and when Neymar moved from Barcelona to Paris Saint-Germain.
These powerful agents determine their own fee and clubs/managers have to agree to that if they want to make the deal happen.
Let's see some of the most powerful agents in football:
5. Volker Struth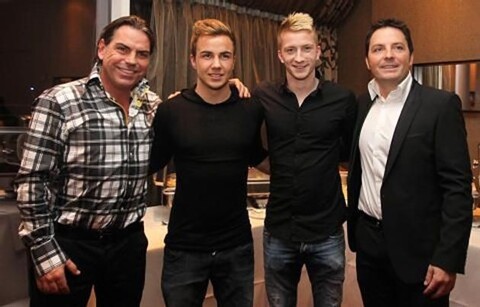 Volker is a German soccer agent and represents some of the biggest stars in German football and the Bundesliga. He brokered one of the toughest deal in 2014 when he successfully negotiated Toni Kroos' move away from Bayern Munich, the biggest club in German football.
Throughout his career, he has orchestrated some big deals like the one that took Marco Reus from Borussia Monchengladbach to Borussia Dortmund. He was also the one who identified Mario Goetze and made him the most expensive German player of all time, when he masterminded his move to Bayern Munich.
Throughout his career, he has negotiated some of the greatest deals for his clients, and is one of the most influential agents in football.
Total number of clients: 88
Marquee Clients: Toni Kroos, Marco Reus, Benedikt Höwedes, Ömer Toprak, Gonzalo Castro.
Commission earned so far in 2017: $34.3 million.
4. Mino Raiola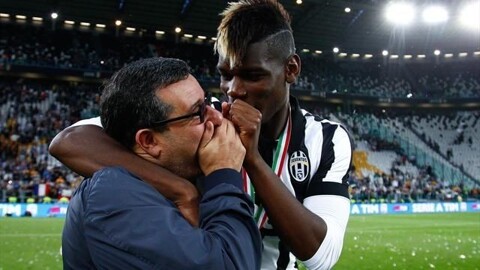 The Italian-born Dutchman started his trade in the late 1990s. his first big deal saw him secure Pavel Nedved's move from Sparta Prague to Lazio, and then a move to Juventus.
He came to limelight when he recruited Zlatan Ibrahimovic when he was in Ajax. He was the chief architect behind Zlatan's move from Ajax to Juventus and then to Barcelona, Inter, PSG, and United.
Raiola not only secured Paul Pogba's £1.5 million move to Juventus in 2012 but also played a key role in his return to Manchester United in 2016, earning himself a fee of £41 million.
He also masterminded Romelu Lukaku's and Henrikh Mkhitaryan's moves to Manchester United. He is a master at getting the best possible deals for his clients and is one of the best negotiators in world football at the moment. He may not have too many clients, but he has some world-class players.
Sir Alex Ferguson quoted him in his book saying – "There are one or two football agents I simply do not like, and Mino Raiola…is one of them," 
Total number of clients: 55
Marquee Clients: Zlatan Ibrahimovic, Paul Pogba, Romelu Lukaku, Blaise Matuidi, Henrikh Mkhitaryan, Marco Verratti.
Commission earned so far in 2017: $43.5 million
3.Jonathan Barnett

Chairman of the Stellar group, Jonathan Barnett, aged 67, is one of the most influential and powerful football agents in the world and manages some of the world football's biggest stars. The stellar group manages around 500 clients, which is not restricted to footballers.
He engineered Gareth Bale's record-breaking £86 million transfer from Tottenham Hotspur to Real Madrid which earned him £14 million in commission. He also doctored Luke Shaw's Manchester United move and Gylfi Sigurdsson move from Swansea to Everton in 2017.
He also manages some of the young talents in world football like Timothy Fosu-Mensah. He is 7th in the list of Forbe's "The World's Most Powerful Sports Agents 2017". One of the interesting facts is that Jonathan Barnett's first client was legendary Cricket superstar, Brian Lara
Total number of clients: 116
Marquee Clients: Gareth Bale, Gylfi Sigurdsson, Grzegorz Krychowiak, Adrien Silva, Adam Lallana, Luke Shaw, Joe Hart
Commission earned so far in 2017: $53.4 million
2.Jorge Mendes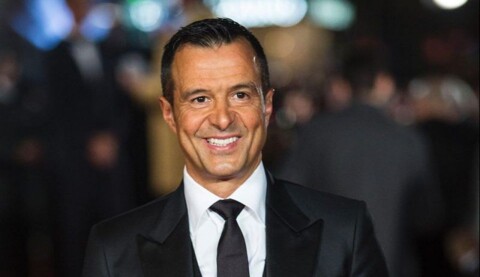 Portuguese football agent Jorge Mendes was football's first super-agent and recognized as "FIFA's Agent of the Year" three times in his career. He was also named "Best Agent of the Year" at the Globe Soccer Awards six consecutive times, from 2010 to 2015.
He came into the limelight when he engineered Cristiano Ronaldo's move from Sporting to Manchester United in 2003, and then the £80 million world record move from United to Real Madrid in 2009. He is also the one who brought Jose Mourinho to the English Premier League when he brokered Mourinho's move from Porto to Chelsea.
Mendes orchestrated some of the biggest deals in world football. James Rodríguez to Real Madrid, Diego Costa to Chelsea.and Angel Di María to Manchester United.
Cristiano Ronaldo's words on Mendes tells how good and professional he is: "Jorge's greatest virtues are that he is honest, sincere and professional…Nobody works as much as he does…he's number one without a doubt."
Total number of clients: 102
Marquee Clients: Cristiano Ronaldo, Angel Di Maria, James Rodriguez, Diego Costa, Bernardo Silva, Jose Mourinho
Commission earned so far in 2017: $76.9 million
1. Constantin Dumitrascu
Constantin Dumitrascu heads the Mondial Sports Management group based out of Germany. He manages some of the most exciting talents in world football.
He orchestrated Edison Cavani's €64 million move from Napoli to Paris Saint-Germain, N'Golo Kante's move from Leicester City to Chelsea, Nemanja Matic's move from Chelsea to Manchester United and many more.
Forbes magazine lists him above Jorge Mendes and Mino Raiola as the No.1 football agent in the world in terms of commission earned in 2017. It goes on to say, Dumitrascu is a quiet negotiator and prefers a business-like approach to looking after the welfare of his clients.
Total number of clients: 87
Marquee Clients: Edinson Cavani, Philippe Coutinho, Douglas Costa, Nemanja Matic, Dimitri Payet, N'Golo Kante, Raphael Varane, Olivier Giroud
Commission earned so far in 2017: $107.8 million