Benzema responds to Lineker: "I'm embarrassed for him"
The Real Madrid striker responded to the former England international's criticism of him, in an interview with French cultural magazine Les Inrockuptibles.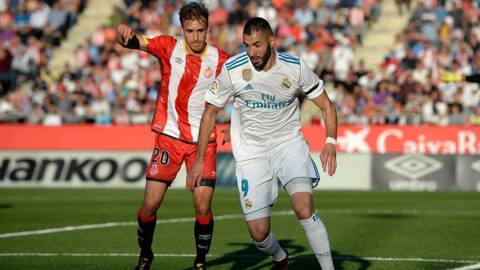 Real Madrid's number nine, Karim Benzema, gave an interview to French cultural magazine Les Inrockuptibles. In it he responds to his critics and talks about the possibility of going to the World Cup in Russia.
"I find it harder to accept the criticism of former players who have gone on to become journalists and who spread their hatred around. They had the same difficulties, but have no solidarity. I feel embarrassed for him, frankly."
"Of course I want to get back into the French team. What footballer doesn't dream of playing in a World Cup? I always have hope and I hope to go to Russia, I try to do my best with Real Madrid and see how things turn out in the end."
"Talking about it isn't useful any more and could be misinterpreted, I am not speaking anymore, I won't say anything. I try to be successful and win titles".
"I started playing very young. In the beginning we lived in a neighbourhood where there was no pitch. We used two trees as a goal. When I was eight, I moved to Bron-Terraillon, in the suburbs of Lyon, and there was a football pitch there. It was ten meters from my house, I was very happy to be able to enjoy playing there."