Griezmann: He has most match-winning goals in LaLiga over past two seasons
While Diego Simeone's comment that Atletico Madrid do not have a match winner in their side, which appeared to be directed at Antoine Griezmann, hit the headlines, the statistics suggest the Frenchman certainly does make a difference.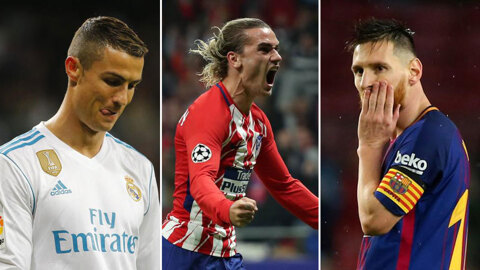 Simeone made the controversial comment ahead of the LaLiga clash with Deportivo La Coruna last weekend, with the side struggling for goals in attack and Griezmann not going through his best form.
However, aside from his present run, a look over the last two seasons shows that Griezmann is the LaLiga player that has scored most goals that have won matches since the 2015/16 campaign.
He has hit 20 goals that have led to three points, one more than Messi and four more than Ronaldo.
Log in
or
Register
to save this content for later.