Man City will 'suffer like never before' at Napoli, warns Guardiola
Pep Guardiola has warned his players that they will 'suffer like never before' when Manchester City meet Napoli in the Stadio San Paolo on Wednesday night.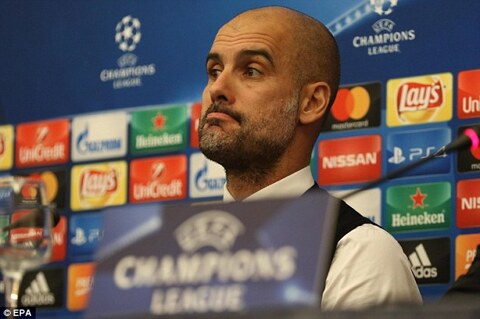 City are guaranteed a hot reception in arguably the most hostile stadium in Italy, and Guardiola expects his team to be given a severe examination by the Serie A leaders.

City prevailed 2-1 when they met at the Etihad but Napoli are unbeaten at home in all competitions since March, and pose a real threat to Guardiola's 100 per cent record in Group F.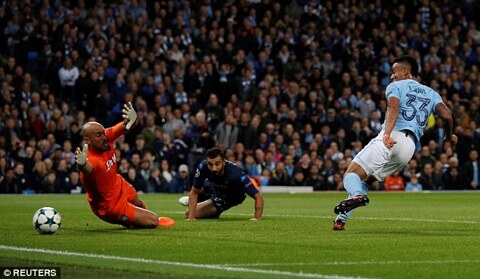 'Tomorrow we have a big, big challenge,' he said. 'There will be moments to defend, moments when we are going to suffer like never before, and I'm going to see how we react. That's why it's a good challenge for us to see.

'The players know that, they know what they can improve, and that is the mentality to getting there.'

Napoli coach Maurizio Sarri says he 'would like to see frightened faces' from City. Guardiola responded: 'Fear? There is no fear, just a lot of respect for the way they play. There should never be fear.

'We are a very young club, we don't have history like Juventus, Barcelona and Real Madrid. We only have four players that have played at this level and a lot of young ones. It's an important game for us to try to grow as a club.'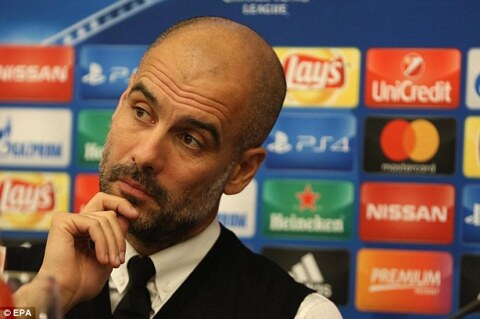 City can qualify for the knockout stage with a draw but Guardiola insists that will not be his intention.

'Why we play for a draw when we can play for a win?' he said. 'We are going to try to win. West Brom and Napoli, when they play a game we want to win. After that we will see what happens.

'I think we'll have to have the same courage (as the first game). We are two similar teams, and it's difficult to play away. I'm very honoured to be here in this stadium. I'm very happy to be here.'