Messi on the right road for the Russia World Cup
Lionel Messi has been nothing short of brilliant since the start of the season for Barcelona, already bagging 16 goals in all competitions, and is in a much better state for the upcoming 2018 World Cup and ready to lead Argentina to glory, than he was for the last summer competition.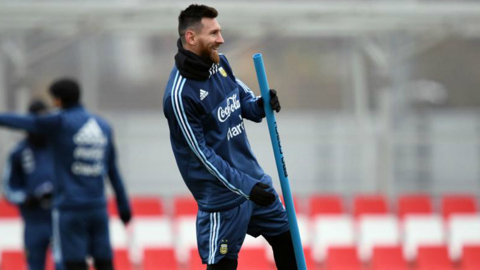 He has played every single minute with Barcelona except in their Copa del Rey match against Real Murcia, in which Ernesto Valverde chose to rest the majority of his main men.
His form on the field has been astonishing and he will hope to carry it into a World Cup that is edging closer and closer every day.
Physical Strength
In the months before the 2014 World Cup in Brazil, the striker suffered several injuries. His most serious one was just at this time of the season, in a match against Real Betis prior to the international break in November. He was out for two months and spent Christmas in Argentina, not returning to Catalonia until January. Today, however, the Barcelona ace has not been injured for several months and knows his body much better than in the past.
A quiet summer
Messi started the preseason with Valverde without having any commitments in the summer, apart from his wedding to Antonella Roccuzzo, which was held in Rosario on June 30. This allowed the player to be fully rested before getting back in action with his club.
Four years ago, taking advantage of the fact that he did not have a summer championship with Argentina either, Leo overloaded his schedule with friendly charities on three continents.
Family situation
At 30, Messi is a father of a family. He is married, has two children and expects a third. His closest environment occupies more mental space today than four years ago, which helps him focus on what's important.
"It hurts me a lot to lose, but when I get home I have the consolation of my children," he said at the end of 2015 in an interview with Yahoo.
Closed chapter
Four years ago Messi was accused of tax fraud for the first time, an he and his father were set to be sentenced in 2016. The striker lived with a lot of stress, which without a doubt, did not help him to prepare properly for the 2014 World Cup.
But this time it is different. Messi is mentally calm and has his eyes set on lifting the trophy in Russia.