Mihajlovic: Inter not unbeatable and I already got Luciano Spalletti fired once before
Torino Coach Sinisa Mihajlovic points out Inter are "not unbeatable and I already got Luciano Spalletti fired once before."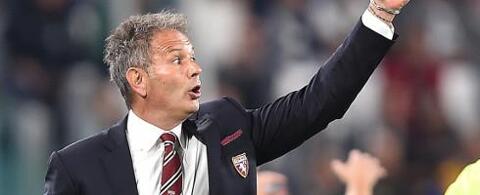 It kicks off on Sunday at 11.30 GMT.
"I expected to have three or four more points considering our performances so far this season," said the Coach in his Press conference.
"We made some errors, as did the referees, which put us in this position. It's a long campaign yet, we are on a par with Milan and Fiorentina, so if we keep the momentum up, we'll see where we finish.
"Tomorrow's game is very difficult, as we are facing the second team in Serie A, but if we use the Toro spirit, then we're not beaten yet.
"Just because we are aware of Inter's strength doesn't mean we ought to be downbeat. If anything, we should multiply our efforts in an attempt to win. The favourite doesn't always succeed in football and we'll cling to that in a bid to upset the odds.
"Inter are strong, but they also have weaknesses. Spalletti deserves a lot of credit for their season so far, with 10 wins and two draws, but I remember that I got him fired when he was on the Sampdoria bench and I played for Lazio. That was a long time ago, mind you…
"I want to see a Torino side without fear. We must be ambitious, because all teams are beatable and they all have weaknesses."
Mihajlovic confirmed Andrea Belotti is fit to start, but defender Lyanco will be on the bench, as "he only had two training sessions.
"Mauro Icardi is a great hitman who also works hard for the team. He is a complete striker and we must be very wary never to let our concentration levels drop, not just around him."
The Granata are without Antonio Barreca due to the relapse of an inflammation.
Torino squad for Inter:
Ichazo, Milinkovic-Savic, Sirigu; Ansaldi, Burdisso, De Silvestri, Lyanco, Molinaro, Moretti, N'Koulou, Acquah, Baselli, Gustafson, Obi, Rincon, Valdifiori; Belotti, Berenguer, Boye, Edera, Falque, Ljajic, Niang, Sadiq