Newcastle owner Mike Ashley officially puts the club up for sale
Mike Ashley has officially announced his intention to sell Newcastle and his lawyer has confirmed that he is keen to conclude a sale before Christmas.
Ashley took over at St James' Park in 2007 after paying around £134m to acquire 100 per cent of the club's shares but told Sky Sports in August that he was unable to compete with owners at the likes of Manchester City.
Now, in an exclusive interview with Sky Sports, Andrew Henderson of Dentons, who is the lawyer for Ashley's company St James' Holdings, said there was a feeling that "all that can be done has been done" and that it may be time for a change going forward.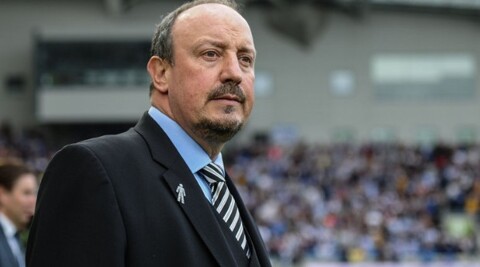 As such, Ashley has announced his intention to sell Newcastle after 10 years in charge.
"There has obviously been a lot of press speculation about Mike's intentions towards the club. I think that there is a view that over the years there has been a considerable investment, perhaps a feeling that all that can be done has been done," Henderson told Sky Sports.
"So it is probably just a recognition that it might be time for a change.
"Our intentions at the moment are to see if the club can be brought forward into new ownership by potentially Christmas.
"That would allow for a period for serious interested parties to put themselves forward, for a diligence process to carry on, and then hopefully by Christmas for a sale to conclude with the sort of flexibility around terms we have discussed.
"If that weren't possible then there is no desire to sell the club for any price to anyone. There is a lot of responsibility that goes with owning the football club so we would then look at that at the relevant time.
"That's the objective but nobody has a crystal ball so nobody can say for sure what happens and when."
Henderson also confirmed that there is an opportunity for those who are perhaps interested in acquiring the club to potentially buy over a period of time.
"I think back to the question of price, it will depend on what somebody is prepared to pay for the club," he said.
"Football clubs have a scarcity value, nobody is making 150-year-old football clubs with the kind of traditions that Newcastle United have so obviously there is value there but then in terms of what the number is that will be dictated by how many people, how many serious people are interested, how many serious people can deliver and so we then get to how long will that take, how long do we give them.
"I think that is a matter for negotiation but certainly not all in year one so that's how we would be approaching it."