Rico: "Ziganda has a growing understanding of the team
Jose Angel Ziganda's first stretch of the season wasn't ideal but Mikel Rico insisted that the harmony between has coach and Athletic Club's players has gradually grown stronger.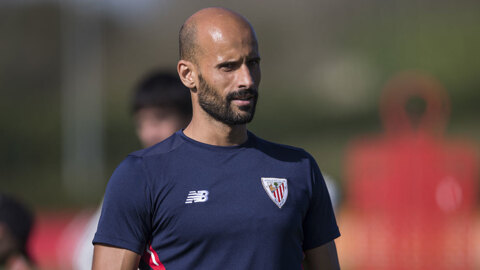 The international break provides Ziganda with the chance to closely work with his squad and Rico claimed that the 51-year-old tactician has what it takes to improve the team.
"I see that he is encouraged, motivated and eager to show what he is worth and make the team as he wants [them to be]," he said.
"He is more demanding than his first day and he is getting more in tune with the team."
The Basques haven't managed to find a chemistry so far this season and the 33-year-old midfielder stressed that they are eager to improve and respond to the criticism.
"We are aware that we have to improve at [Estadio] San Mames," he added.
"We are slaves to our success and if you have shown a good level [in the past] they will demand it from you.
"We try to stand back from both criticism and flattery and the group is united as we always want to look for the best solutions."
The former Granada player has just returned from an ankle injury and claimed he is ready to assist his team's efforts.
"Unfortunately, I went through an ankle injury that has given me a lot of trouble," he noted.
"Luckily, I am ready to contribute and happy to be with the group.
"It is clear that I want to play and be a starter, but if the coach trusts other options I have to wait and support the team."
Log in
or
Register
to save this content for later.